Remodeling
The members at Dennis Highlands are acquiring bunkers that are fair to play out of, have a designed shot value, frame the hole and drain better. In short an improvement to their experience. Some less obvious benefits are their smooth scalp resistant transitions, run-off characteristics, soil consistency and over all maintainability.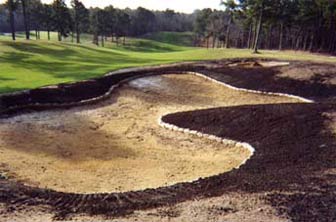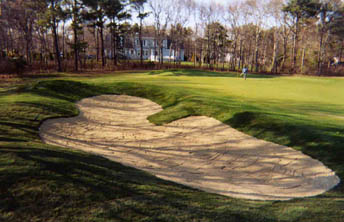 Crisis Management
When a 20 year storm threatened to send sediment into Lake Boon, in Hudson, MA, IGC did not wait for a redesign or a change order. The storm was about to drop ten inches of rain on the golf course. No way were the contracted erosion controls going to hold and there was no time to go through the normal process when there is additional work." Kosta Paganis gave the go ahead to convert the lower half of # 9 fairway into temporary sediment retention areas and kept a full crew on-site to repair and add additional silt fence as needed. There were no major breaches and no sediment entered the stream despite the storm. (One of many examples of IGC going above and beyond)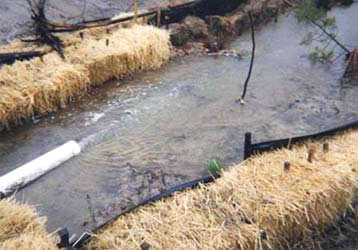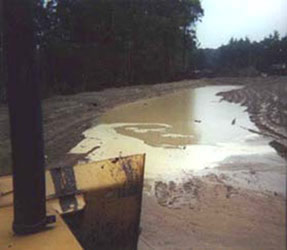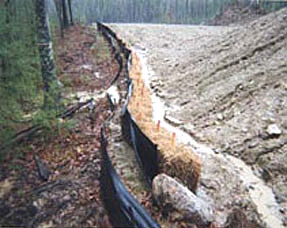 Design Build Operate
The 638 acre Old Forge property in Plymouth has become the setting of the Crosswinds Golf Club and The Forges Field Recreational Park. With 12 baseball, soccer and football fields, Forges Field is one of the largest sports facilities in eastern Massachusetts. The Golf Club is a 27 hole championship facility with a short game and learning center. International Golf Construction provided all the financing and personnel to design, permit, build and operate the facility. We are currently expanding both Forges Field and Crosswinds Golf Club.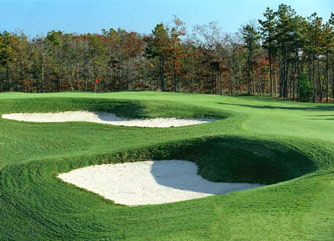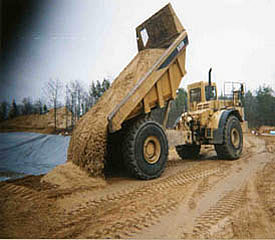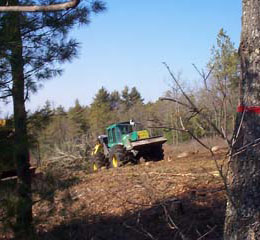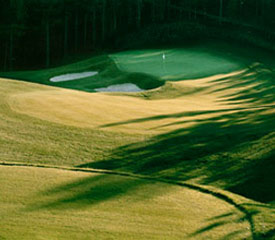 Unforeseen Site Conditions
We thrive when confronted with the unexpected. This is when our experience in most evident. Typically we go above and beyond and get the job done without skipping a beat from the construction schedule.
| | |
| --- | --- |
| The 4th hole at Charter Oak Golf Club-Hudson, MA | Our experience with ledge will help set blast depths and define the limits of work in order to achieve the desired site line and still preserve the natural beauty of abutting rock formations. |
| Norse Pines Subdivision at Sandwich, MA | When an unexpected transmission line ran right through the project, IGC acted as the owners agent. We approached all affected residents, secured their approval and made the necessary adjustments. This was done without losing a day from the project schedule. |
| The Ledges Golf Club-South Hadley, MA | When the non-uniform subsurface conditions kept kicking the mole off target, IGC provided a tracker to constantly provide coordinates to the driller and stay on course. This deviation from the specified procedure was accomplished within the small window allotted by the Army Corps of Engineers. |
| The 7th hole at Charter Oak-Hudson, MA | The lining of the irrigation pond on hole #7 is one of many examples of how we use multiple pump points and perimeter trenches to lower water tables as needed to perform our contract work. |
Advanced Problem Solving
Our projects are staffed with seasoned problem solvers. We actually enjoy a good challenge.
| | |
| --- | --- |
| | When the original permit to trench across mass highway 6 was delayed, International performed a horizontal bore within the scheduled task period. |
| | When the original permit to trench across mass highway 6 was delayed, International performed a horizontal bore within the scheduled task period. |
| | Installation of bunker sand during the wet season. |
Shaping
One of the most important aspects of golf course construction is the shaping. Real shapers can easily translate an architects vision into reality while at the same time satisfy all design and construction criteria. We take full advantage of site visits. Most of the time we execute field changes on the spot and allow for another design iteration during the same visit.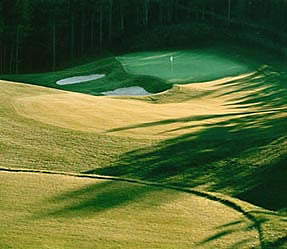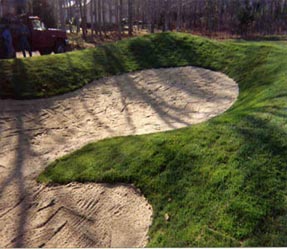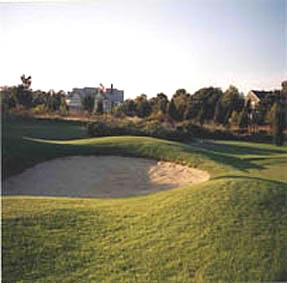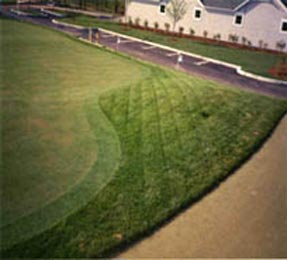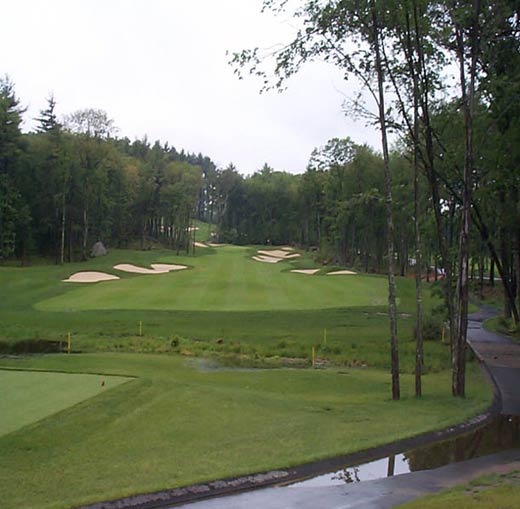 Materials Resourcefulness
We have the knowledge, skill and equipment to source and process raw materials from on-site. The savings can often reduce the overall cost for the project.
| | |
| --- | --- |
| Charter Oak Golf Club-Hudson, MA | Remove, screen and replace over 100,000 yards of topsoil. |
| Norse Pines Subdivision, Sandwich, MA | Process from on site , the materials to satisfy Mass state requirements for structural fill and road base. |
| Hatherly Golf Club, Scituate, MA | Use blast rock for retaining wall. |
| | Utilize on site rocks to to construct stone walls and safety barriers. |
Stacked Sod Bunkers
The Vineyard Golf Partners were pleased when IGC put together the team to construct some of the most unique and elegant stacked sod bunkers anywhere.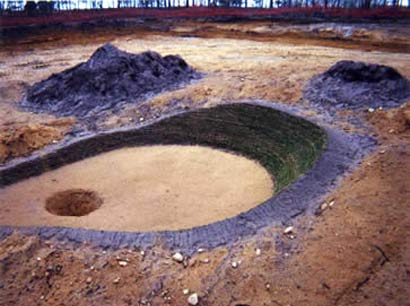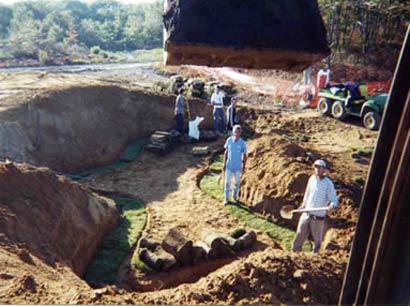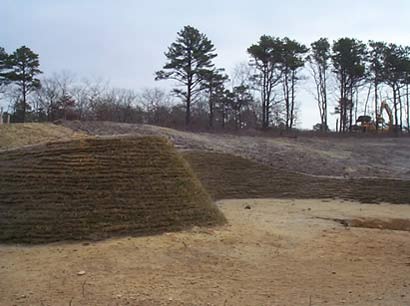 International Work
Most of our work is in the North Eastern United States, but our staff and operational logistics are independent of region and we often select projects outside of the country.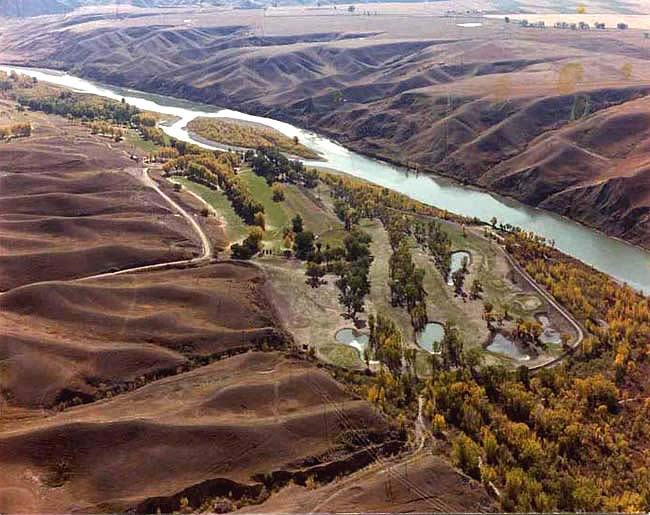 Lethbridge Country Club-Lethbridge, Alberta
Performance
Delivering a project on time is a measure of a contractors resolve to make the project a success. All projects run into sticking points such as bad weather and unforeseen site conditions. At IGC we never let a project go down. Our experience dictates that keeping a project on track especially when a project is under some stress will strengthen a clients position and ultimately result in successful projects and ongoing relationships.